The Benefits of On-Demand Recruiting: Everything You Need
to Know
On-demand recruitment fills open positions quickly and effectively while saving your organization valuable time and resources.
Using an on-demand recruiter allows employers to take advantage of cost savings, speed, and ease of access while still getting quality candidates who meet their requirements. With on-demand recruiters, you don't have to worry about committing to long-term contracts or hefty upfront fees associated with agencies or firms. So if your organization needs help filling challenging roles in today's competitive market - consider utilizing an on-demand recruitment service instead of traditional agencies. It could be just what you need!
In this guide, we will explore the following:
What is an On-Demand Recruitment Platform, and why is it essential to solving Talent Acquisition challenges?

How can organizations search for ethical contract recruiting and sourcing solutions?

Why is on-Demand Recruitment superior to large RPO offerings?

What are the benefits of On-Demand contract recruiting and sourcing solutions?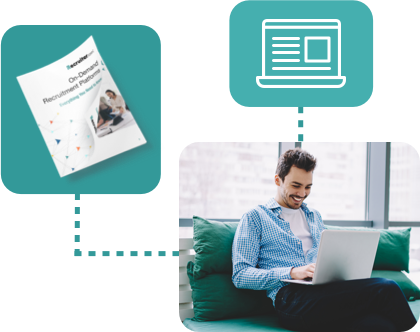 Leading companies trust our on-demand talent acquisition solutions.