Find Your Perfect Recruiting Strategy
Take our quiz to determine the best recruiting strategy for your unique TA needs.
Are you ready to maximize your recruiting efforts and grow your workforce? Our customized quiz can help you identify the best recruiting solution for your unique business needs.

Our quiz takes only five minutes to complete and provides actionable tips on integrating recruitment strategies into your workforce plan. Whether you are a small startup or a large organization, we offer a range of recruiting strategies, including in-house recruitment, recruitment as a service, fee-based recruiting agencies, and large RPOs.
Craft a talent strategy tailored to your organization's needs and achieve your goals for Q2 and beyond. With our help, you'll gain confidence and clarity in your recruiting process, leading to better hires and a stronger workforce. Try our quiz now!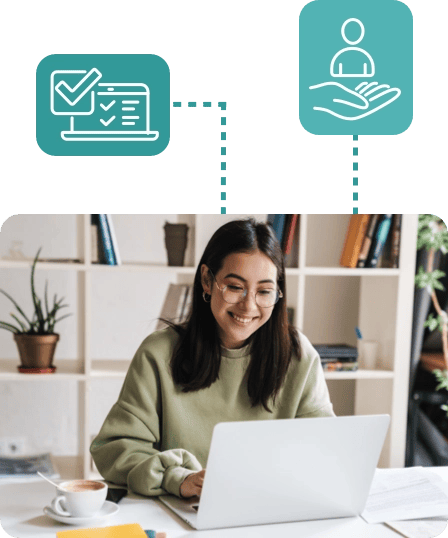 Leading companies trust our on-demand talent acquisition solutions.