Crafting a Talent Acquisition Roadmap:
A Practical Guide to Recruitment Frameworks
This guide will explore the crucial steps leaders of recruitment teams need to make to drive a competitive and effective strategy for finding and hiring top talent.
When recruiting the best talent for your organization, having a well-crafted and thought-out talent roadmap is essential. This guide provides a blueprint of how to source, recruit, assess, and select candidates with the right skills and abilities for your company. By creating a comprehensive talent roadmap, you can avoid the common pitfalls of recruitment, such as sourcing unqualified candidates, using inaccurate assessment tools, or making hasty decisions when choosing candidates.
But what exactly does a talent roadmap entail? And how can you create one that will work for your specific needs? Our guide will explore the critical components of a practical talent roadmap, so you can start creating a plan to help your recruitment team succeed.
Are you ready to find the perfect talent for your organization? Develop your most effective talent roadmap today to ensure your company's success now and well into the future when you download our guide.
Questions? Contact our team.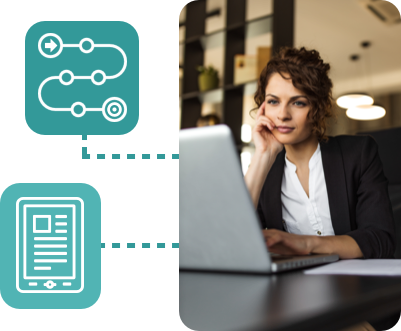 Leading companies trust our on-demand talent acquisition solutions.